Professional Projects
Man in a Suit (2017)
This solo explores the struggle of a man in the rat race, who feels like he has no way out.
Tired of the same routine and feeling it's time for a change; he is scared to find a new path in his life but thinks of what a different life would be like daily. With no friends apart from work colleagues, he struggles to understand his place in society and to live a fulfilling life – questioning whether he wants to continue to live.
Mania (2019)
Mania is a piece of narrative contemporary dance theatre which explores taboo issues, such as domestic violence, mental illness and drug use.
It questions the preconceptions about relationships, as it plays with the boundaries between real and imaginary worlds.
Mania follows a couple who are struggling to deal with their day to day lives, they become isolated from their friends and family as their mental health worsens. As the wife loses her connection with reality, their relationship spirals out of control.
This is an engaging piece, in which you will real from moment to moment with the couple – enjoying moments of peace and clarity before their grip on reality slips and the ground falls from beneath them.
Praise for Mania:
"It's a very energetic piece – full of angst"
"Empowered – it was truly awesome, felt the passion at every part!"
The next performance of Mania will be at Capital Theatre in Edinburgh on 15 and 16 October 2021.  Tickets are available Innovations Dance Platform – Capital Theatres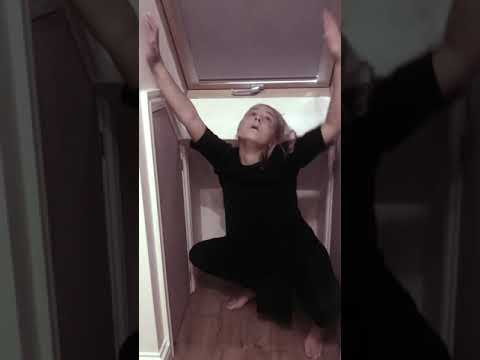 Disconnect (2020)
Disconnect looks at the reality of being alone and in isolation.
Taking moments from the 1950's to modern day society we see the struggles that individuals may have and how it may affect their mental health and their outlook on life.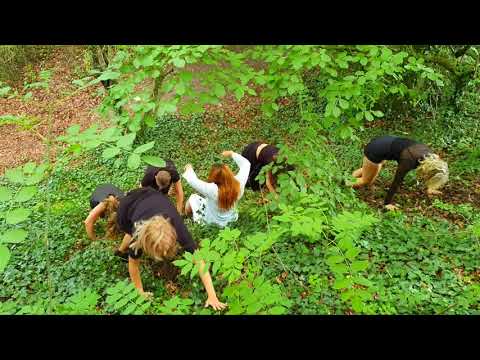 Distortion (2020)
Misplaced, dazed, and confused; Distortion tells the story of an escaped patient from a 1950's asylum.
Connecting with Disconnect we follow this woman's state of mind in unknown surroundings. Set within the forest of the Black Country we witness moments of anxiety and fear.
Consumed by the constant transitions in her day to day life she tries to discover her true identity and how she became adrift. Past events and misinformed information has driven her to hide and create multiple personalities so much so that she has forgotten who she used to be. Through hope, faith and determination she tries to recall the darkest moments of her past however, she wonders if they are her memories or those of the other characters she possesses.
As her thoughts become ever more tangled she searches to find a path in her mind that will lead her to safety.
Chain Stories (2020 - 2022) Work in Progress
This is a site specific, interactive visual and performance art work project taking place in the Bumblehole and Warrens Hall Nature Reserve in Netherton.
This area was known for its ironwork and chain making from approximately the mid-1400s to 1970s. The project will follow the lives of the people who interacted with the iron and chain made in the Black Country. It will follow the chains and who they came into contact with as they journey from the earth, to the forge, along the canals, across the sea to Africa, then the Caribbean and back across to the UK and the Black Country – it will show the region as the beating heart, pumping iron around the commonwealth and back to the region, and all the positive and negative aspects that went with it.
As a part of this project we are expanding our collaboration with Conceptions Dance Theatre Grenada and NOYAM/Ghanaian National Dance Ensemble.
As a part of this project we will be delivering pop up performances and workshops along the Canal from Spaghetti Junction in Birmingham to Netherton during June 2021.
Here is a link to the sharing of 'Historical Ties: A Journey Like No Other' performed at The Arena Theatre as part of Flexus Dance Collective's Expedition 2020
Black Country Stories #ajourneylikenoother (2021)
A series of 4 performances and workshops commissioned by Canal and River Trust along the canals from Birmingham to Netherton looking at the lives of the people who lived and worked in the region.
This project is an extension of our vision for the large scale site specific performance involving organisations from around the Midlands.
During July and August 2021 ME Dance Company delivered a series of performances to the community at designated points along the Dudley No 1 canal.  This project was supported by Arts Council England and commissioned by Canal and River Trust.
Performances took place at  Spaghetti Junction, Icknield Port Loop, Smethwick Locks and The Bumble Hole.
At each site there there was an exciting performance delivered by the professional company alongside different youth dance companies, schools and colleges.  Canal and River Trust commissioned the project to help people reconnect to their outdoor spaces, particularly in densely built-up areas where they have found that the canals are not always used in a positive way.  The performances promoted arts for health and wellbeing.
Oceans of Independence (2021)
"A voice that resonated throughout the years…for the foundation is what drives me to be who I am"
Oceans of Independence looks at our history, our ancestors, and our connection to the journey we
intend to take. Sharing stories and traditions from across the sea, in honour of those who travelled
before us and influencing those who come after us.
This project is a collaboration between ME Dance Company, NOYAM African Dance Institute and
Conception Dance Theatre that will be live streamed internationally. It is about foundation, fight
and experience; for we are all inspired by someone or something, who is your inspiration?
Youth Projects
Underground (2019)
This was inspired by the Thai children who were trapped in a cave on a school trip.
It delves into what it must feel like to be in the dark, and trapped knowing there is no escape.
Voltage - (2020)
Voltage looks at a girl in an unknown world trying to find her true identity
The action and reaction of people in society. How do we act and react to each other, and what effect does this have on those around us? feelings of tension, feelings of change that make us uncomfortable. Voltage is a dynamic high energy piece, which will leave you energised.
Overload (2020)
Confined to lockdown and overloaded with school work
Overload finds individual females suffocating with their workload. Send home due to COVID-19, they try to manage their education. Confined to their homes, confined to their families, with no outside help or release through seeing friends. This film takes you on a journey to see the reality of their individual situation.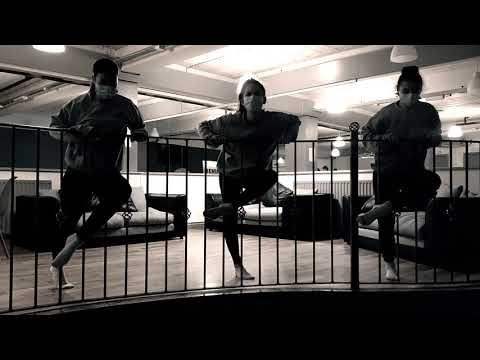 Beauty. Fire. Power (2020)
Freedom to be who you are, take strength and courage. This piece is a celebration of being a female in society today. Although we find challenges along the way, we can look inside ourselves to find inner strength.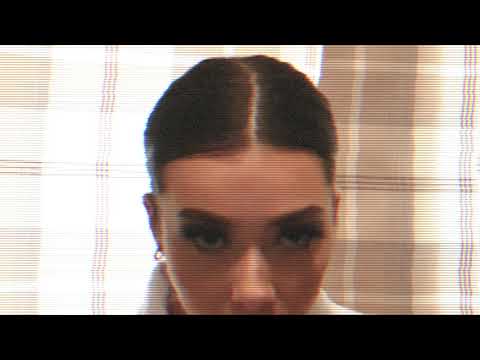 Imprint
Imprint is choreographed by Marcia Edwards, and was selected as 1 of 5 youth dance films to represent the West Midlands in MY Dance 2021.
Imprint is about the history behind peoples eyes. We all have a story to tell, but we don't always show it. We mask our fears, tears and struggles – yet we all share the same links somewhere along the way. It is about the next generation expressing their thoughts and feelings externally and internally, through intense eye contact and vigorous movements. Are people watching what you do, how does this make you react and how do others perceive you?
Marcia Edwards
Artistic Director/Choreographer
Marcia is founder and Artistic Director of ME Dance Professional and Youth and Graduate companies. A graduate of Northern School of Contemporary Dance, who has performed, taught and choreographed both nationally and internationally.
Fleur Hall
Administrator/Company Dancer
Fleur is the Administrator of ME Dance Company, and she has been a company dancer for 2 years. Alongside training and performing with the company, she assists Marcia with the day to day running of the company.
Guiseppe Marcarelli
Company Dancer
Guiseppe trained at the University of Bedfordshire, he then completed a Masters at the University of Chichester. He is the original member of ME Dance, and has danced for the company since it began. He is also a lecturer at Kidderminster College.
Melissa Edgar
Company Dancer
Melissa attended the University of Wolverhampton, where she gained a BA Hons in Dance. She has performed and trained with the company for 2.5 years. She is a lecturer at Windsor Academy.
Abi Raybould
Company Dancer
Abi started cheerleading at a young age, which lead to a love of dance. When she went to Kidderminster College she discovered her love for Contemporary dance. She is a graduate of Midlands Academy of Dance and Drama.
Claudia Thompson
Company Dancer
The newest member of ME Dance Company, Claudia's first show will be Historical Ties: A Journey Like No Other. After Graduating from Phil Winston's Theatre Works, she spent 6 years as a dancer and Dance Captain on Cruise Ships.
Gemma Pilgrim
Company Dancer
Gemma is a professional dancer, dance teacher and choreographer from the Midlands. She graduated from NSCD and is the newest dancer with ME Dance. Her styles are Contemporary, traditional African, Afro-Fusion, Hip Hop and Commercial.